We are saddened to announce the death of our founding chair, Don Kuyek.
Don was a passionate and tireless advocate for social justice, labour and worker's rights. He spent 50 years as a community champion in Sudbury, earning awards and accolades and changing the lives of those he encountered.
Don was a true advocate and man of service for workers and all people to be treated with fairness, equality, and justice. He was a leader – a man of honour, integrity, and passion.
He will continue to live vicariously through the work he has done and the lives he has helped and changed, both in the past and today, as the Centre continues to push his mission.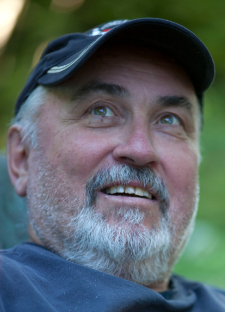 ….He lectured at Laurentian University, served as President of the Sudbury and District Law Association, and co-founded the Sudbury Workers' Education and Advocacy Centre, as well as the community newspaper, The Mucker. He provided free legal advice to the legal clinics at the local Mine Mill Hall and Steelworkers' Hall and served many Indigenous clients in Sudbury and Manitoulin Island. Donald was a member of the board of directors of the N'Swakamok Native Friendship Centre and the Sudbury Art Gallery, as well as a founding member of Art Gallery 6500 at the Steelworkers' union hall and sponsor of the Jennifer Keck Memorial Lecture Series. In 1997, the Law Society of Upper Canada awarded him with its Bicentennial-Certificate-of-Merit for his "contribution to public service in his community." Donald had a particular fondness for the French River area where he and Jennifer built a family cottage on the West Arm of Lake Nippissing. He was also active in sports, coaching minor hockey and serving on the Board of the Sudbury Tennis Club, as well as within the Ukrainian Canadian community through the Association of United Ukrainian Canadians. He was a lifetime member of the New Democratic Party and a proud patron of Gus' Restaurant. Most of all, Donald will be remembered as a devoted and selfless partner, father, grandfather, uncle, brother, son, and friend by all who knew him. He died peacefully after a long struggle with cancer at the age of 79. The family wishes to express its gratitude for the care given by the staff of Health Sciences North and Cancer Centre. Donations in his honour can be made directly to the N'Swakamok Native Friendship Centre
https://www.canadahelps.org/en/charities/nswakamok-native-friendship-centre/
An intimate remembrance will be held outdoors for him on Saturday, June 11, 2022, between 2 and 5 p.m. in his cherished backyard