ESA: Students Edition - Rights in the Workplace
6:30 PM

-
SWEAC
109 Elm Street
Suite 209
705-470-3323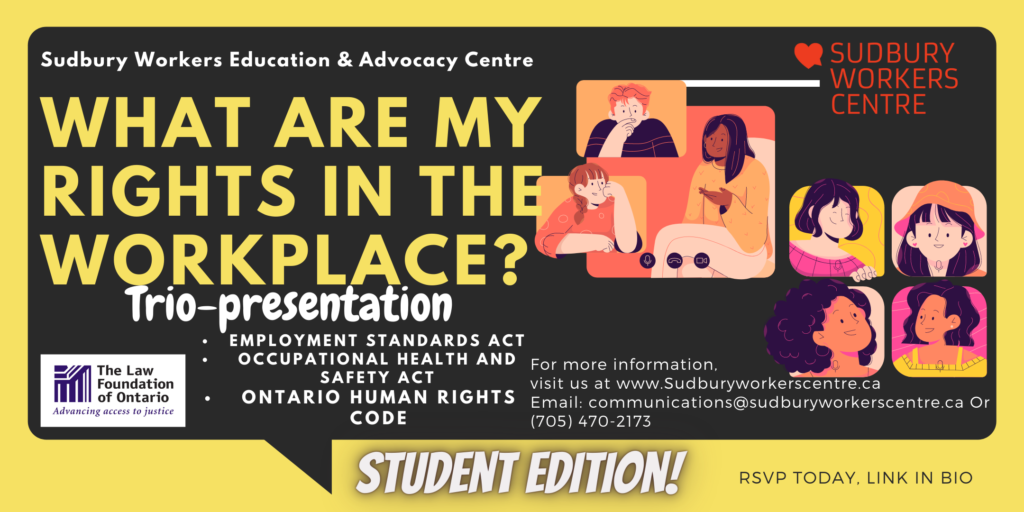 Are you a student? Finding the struggles between balancing work, school, and the regulations of COVID?
Join us on Zoom on Sept 22nd
! We explore the depths of the employment standards act, occupational health and safety act, and the Ontario Human rights code.
All of these regulations have differing implications that can make things trickier for students, especially international students!
Get connected with us and do not miss out on this opportunity!
Tax Event

April 21, 2022: Taxes for Newcomers & International Students 

Tax Event

April 6, 2021: Understanding Your Taxes

Teach-in & Cultural Exchange

Oct 23, 2020: In solidarity with provincial events, meal share.

Data + Queeries Presentation

Jul 15, 2020: Work, inclusion & 2SLGBTQ+ in Sudbury & Windsor

Living Wage Launch

Nov 4, 2019: Sudbury needs a living-wage!

Future of Work

Jul 25, 2019: Workshop – Will the future be fair?

Advocacy 705

Jul 15, 2017: Skill & Strategies for Sudbury

Stitch'N B*tch

Jun 12, 2017: Fight for $15 and Fairness
PAST WORKSHOPS & WEBINARS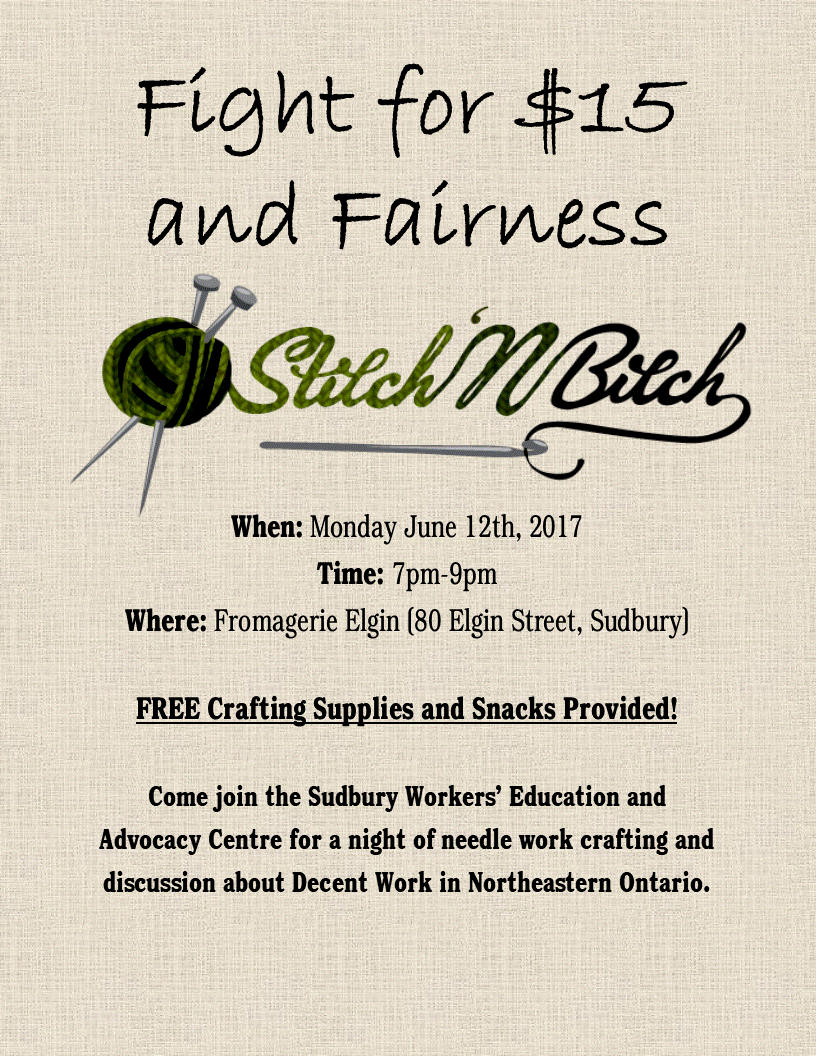 Prescription for a #SafeSeptember:
PAID SICK DAYS!
Rally and Action
Saturday, August 29th 2 PM