Mothers Day Tea
1:00 PM

-
We will be having a Mother's Day Tea on Thursday, May 5 to celebrate the amazing Mothers in our lives.
We invite you to join us online with your loved ones for an afternoon of performances, music, and storytelling, held by members of the TAIBU UWG writing group!
Those who join us in person will enjoy refreshments, treats, and prizes!
Are you an artist interested in performing or looking to get involved in some way? Send us a message or get in touch to find out how!
Tax Event

April 21, 2022: Taxes for Newcomers & International Students 

Tax Event

April 6, 2021: Understanding Your Taxes

Teach-in & Cultural Exchange

Oct 23, 2020: In solidarity with provincial events, meal share.

Data + Queeries Presentation

Jul 15, 2020: Work, inclusion & 2SLGBTQ+ in Sudbury & Windsor

Living Wage Launch

Nov 4, 2019: Sudbury needs a living-wage!

Future of Work

Jul 25, 2019: Workshop – Will the future be fair?

Advocacy 705

Jul 15, 2017: Skill & Strategies for Sudbury

Stitch'N B*tch

Jun 12, 2017: Fight for $15 and Fairness
PAST WORKSHOPS & WEBINARS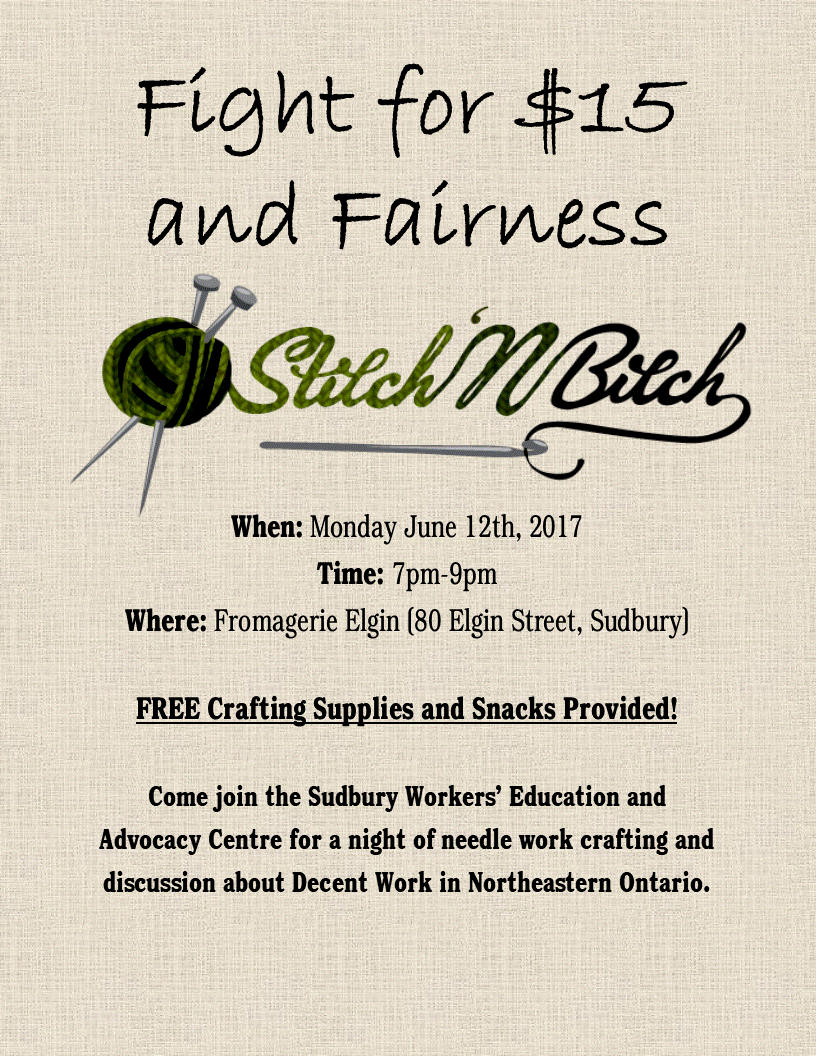 Prescription for a #SafeSeptember:
PAID SICK DAYS!
Rally and Action
Saturday, August 29th 2 PM