Injured Workers Support Group Meeting!
6:00 PM

-
Join us on Zoom and RSVP today for our injured worker's meeting!
Join Zoom Meeting
https://zoom.us/j/99361402832
Meeting ID: 993 6140 2832
See the latest on the upcoming election, COVID, and injured workers' rights.
Are you, or someone you know a sick and injured worker dealing with WSIB or other compensation run-arounds? Looking for some peer support and help with your case, or just want to connect with others who are dealing with similar issues? We host monthly sick and injured peer support groups!
Come out this month!
Completely free and family-friendly!
Join us easily online via zoom from your cell-phone or computer, no internet connection is required via phone!
We are on the lookout for volunteers & speakers!
Email: communications@sudburyworkerscentre.ca Or (705) 470-2173
Tax Event

April 21, 2022: Taxes for Newcomers & International Students 

Tax Event

April 6, 2021: Understanding Your Taxes

Teach-in & Cultural Exchange

Oct 23, 2020: In solidarity with provincial events, meal share.

Data + Queeries Presentation

Jul 15, 2020: Work, inclusion & 2SLGBTQ+ in Sudbury & Windsor

Living Wage Launch

Nov 4, 2019: Sudbury needs a living-wage!

Future of Work

Jul 25, 2019: Workshop – Will the future be fair?

Advocacy 705

Jul 15, 2017: Skill & Strategies for Sudbury

Stitch'N B*tch

Jun 12, 2017: Fight for $15 and Fairness
PAST WORKSHOPS & WEBINARS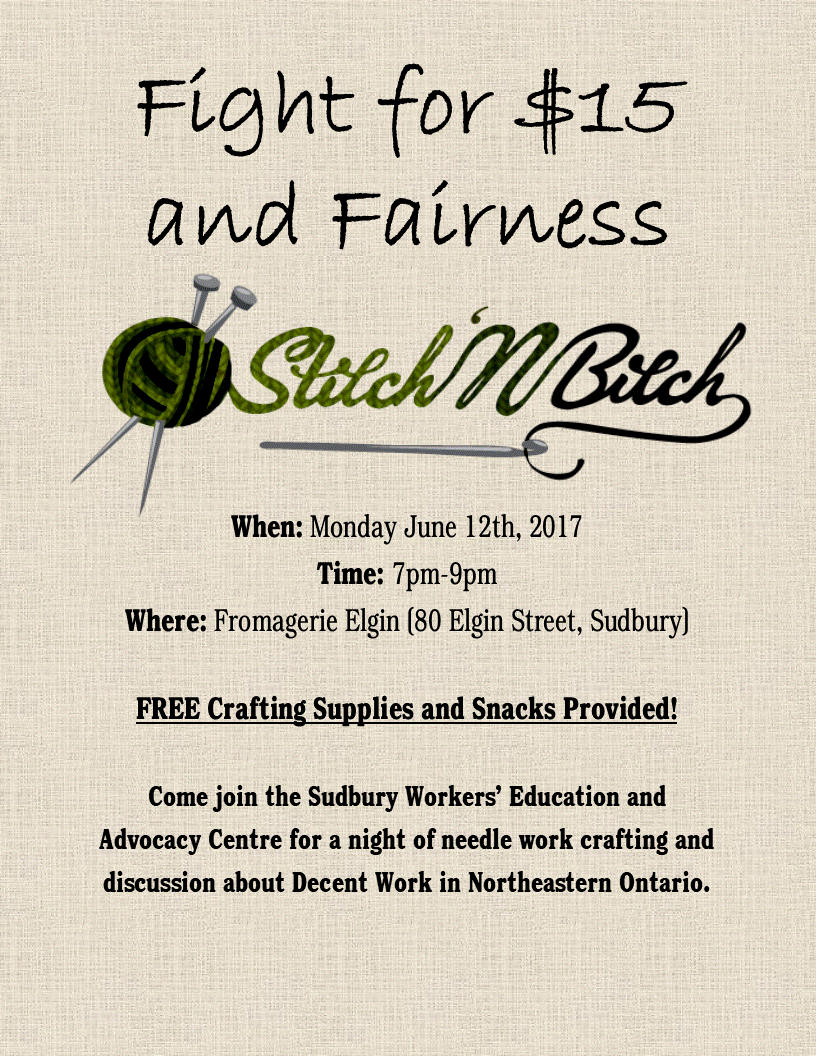 Prescription for a #SafeSeptember:
PAID SICK DAYS!
Rally and Action
Saturday, August 29th 2 PM