Workers Café: Open Mic
1:00 PM

-
The second S.W.E.A.C Workers Cafe - Open Mic... afternoon, on June 30th at 1 pm. Via online and in-person at the Sudbury Main Public Library.
Themed "Summer Work", We aim to highlight the voices of workers who wish to share experiences of summer jobs, placements, and opportunities, both past and present.
Artist: Have something else to say? As this is a worker's cafe, there is always an open category
Sign-up here: https://forms.gle/gc7AQpigbzEquxpu5
Poems, stories, songs, skits, monologues, and more are welcome on this family-friendly stage!
Surprise Guest Speakers revealed soon!
We invite you to join us both online and in person for this phenomenal free event, in partnership with the authors and writers at TAIBU UBUNTU's Writing Group (Facebook) and My Essence of Mind Organization.
Join us at the Main Branch Sudbury Library Room 1 at 1 pm or Join Zoom Meeting via zoom!
Tax Event

April 21, 2022: Taxes for Newcomers & International Students 

Tax Event

April 6, 2021: Understanding Your Taxes

Teach-in & Cultural Exchange

Oct 23, 2020: In solidarity with provincial events, meal share.

Data + Queeries Presentation

Jul 15, 2020: Work, inclusion & 2SLGBTQ+ in Sudbury & Windsor

Living Wage Launch

Nov 4, 2019: Sudbury needs a living-wage!

Future of Work

Jul 25, 2019: Workshop – Will the future be fair?

Advocacy 705

Jul 15, 2017: Skill & Strategies for Sudbury

Stitch'N B*tch

Jun 12, 2017: Fight for $15 and Fairness
PAST WORKSHOPS & WEBINARS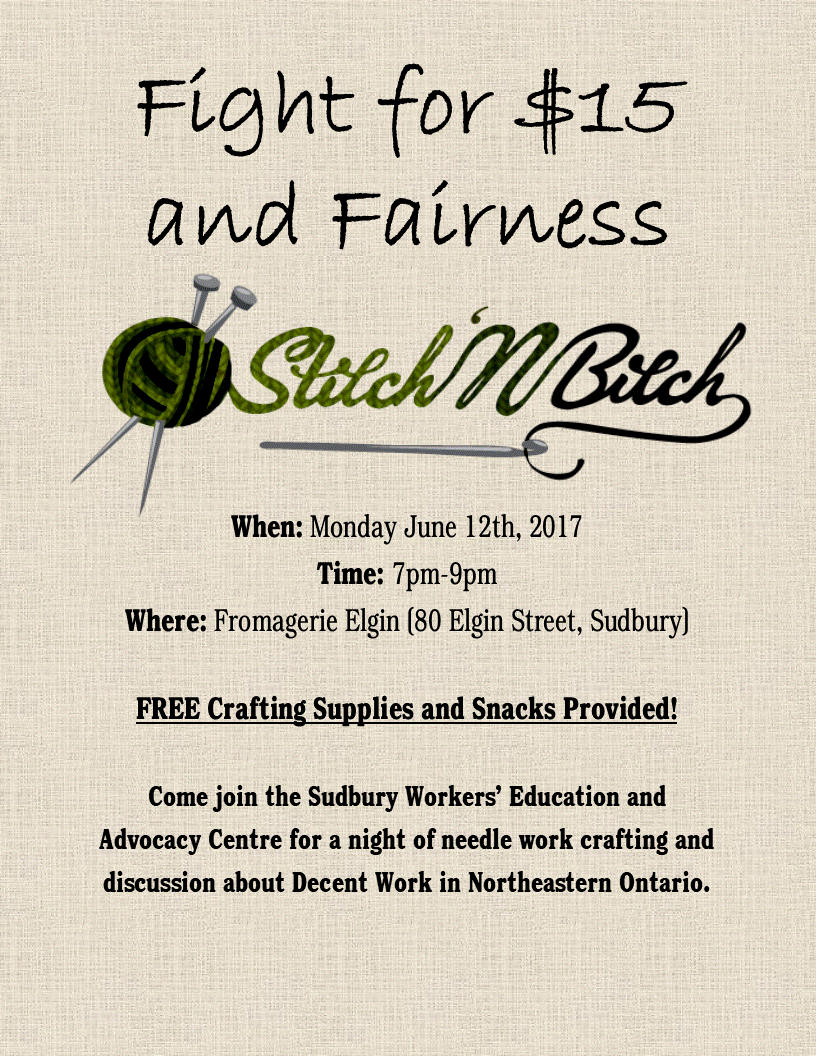 Prescription for a #SafeSeptember:
PAID SICK DAYS!
Rally and Action
Saturday, August 29th 2 PM