Living-Wage Digital Day of Action
11:00 AM

-
SWEAC
109 Elm Street
Suite 209
705-470-3323
Join us while we get loud for the Living-wage and bring the Living-wage Week to an end for the 2021 year!
What is a living wage? What makes it different than the minimum wage? What would it change for workers?
Find out the answers to all these questions and more at our digital Living-Wage day of action to wrap up the end of Living-Wage week here in Sudbury!
Every year on November 1st, The living wage rates are released and ignored by politicians and organizations across Canada.
Municipalities hold a key to solving poverty by paying a living wage Municipal governments are anchor institutions in communities and have an opportunity to influence other employer organizations to do the right thing.
Cities of the 21st century must stand for fairness and equality. And not just in words, but with wages.
Join Us for one day of digital action to encourage the Municipal government of Sudbury to support this rate and become certified Living-wage Employers!
Tweet, Share, Call, or E-mail towards our Sudbury MP's to take action and show support, taking the pledge to advocate for public sector employees to become certified living-wage employers!
Tax Event

April 21, 2022: Taxes for Newcomers & International Students 

Tax Event

April 6, 2021: Understanding Your Taxes

Teach-in & Cultural Exchange

Oct 23, 2020: In solidarity with provincial events, meal share.

Data + Queeries Presentation

Jul 15, 2020: Work, inclusion & 2SLGBTQ+ in Sudbury & Windsor

Living Wage Launch

Nov 4, 2019: Sudbury needs a living-wage!

Future of Work

Jul 25, 2019: Workshop – Will the future be fair?

Advocacy 705

Jul 15, 2017: Skill & Strategies for Sudbury

Stitch'N B*tch

Jun 12, 2017: Fight for $15 and Fairness
PAST WORKSHOPS & WEBINARS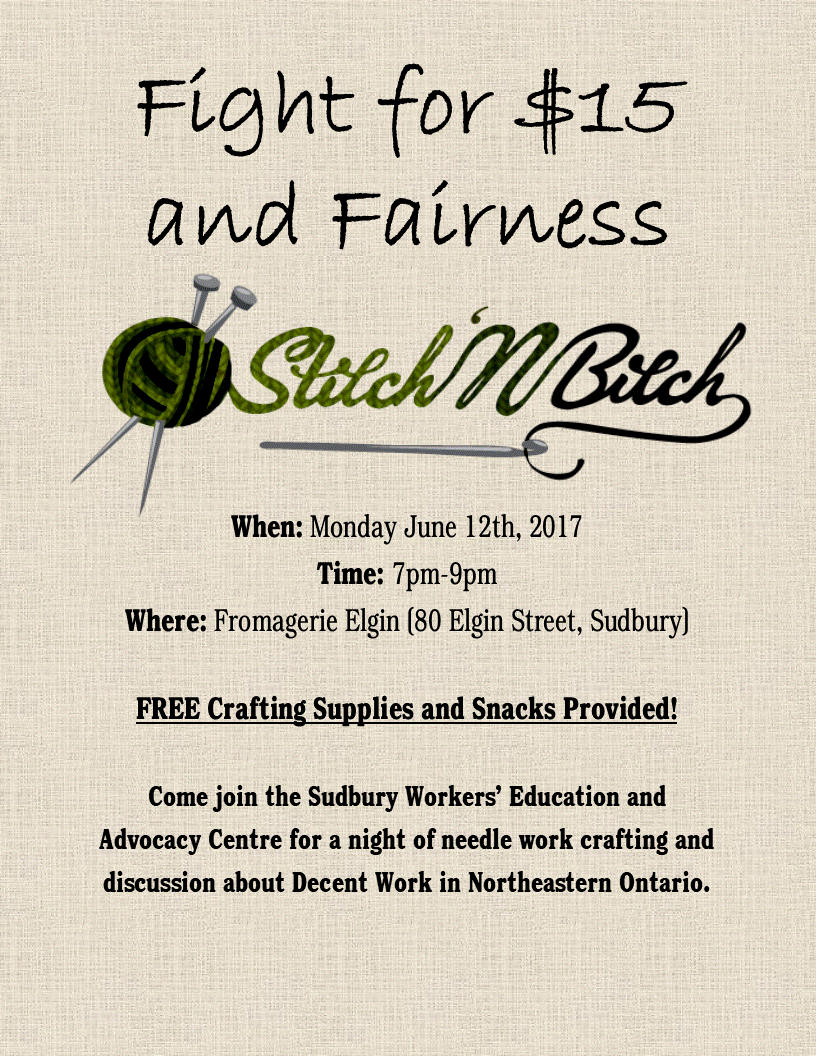 Prescription for a #SafeSeptember:
PAID SICK DAYS!
Rally and Action
Saturday, August 29th 2 PM